Birthstone Jewellery
Celebrate your month of birth and add a symbolic gemstone to your ensemble. From gorgeous garnets to precious pearls and exquisite emeralds, our birthstone charms are imbued with a meaning and purpose, each with healing properties including luck, protection, wisdom, and prosperity. Whether you connect with the month, or the meaning, lean into your essence and select the stone for you. Choose from our range of sterling silver and gold-plated birthstone necklace charms for an elevated way to showcase your individuality, or give one of these timeless designs to a loved one as a thoughtful, stylish gift. Discover the beauty of each birthstone as you explore our collection, and find the style that resonates with you.

Read more
Read less
Celebrate your month of birth and add a symbolic gemstone to your... Read more Read less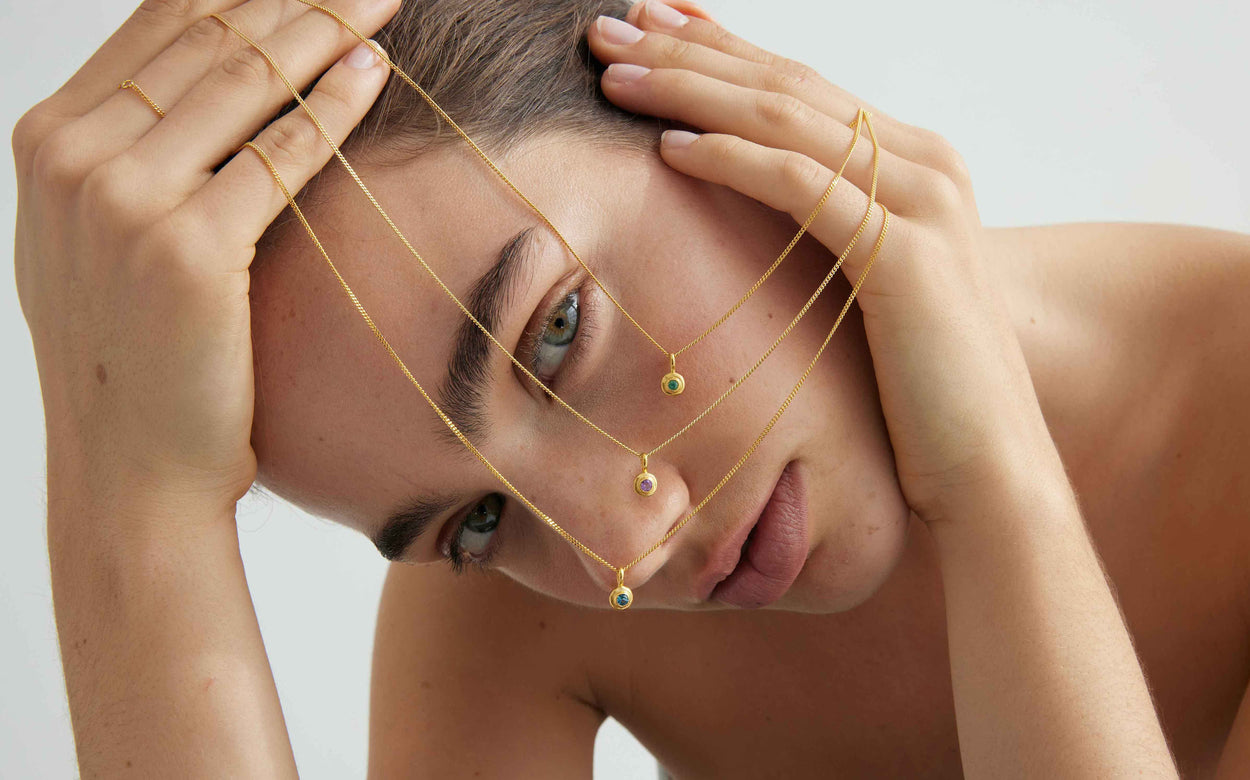 The Birthstone Jewellery Lookbook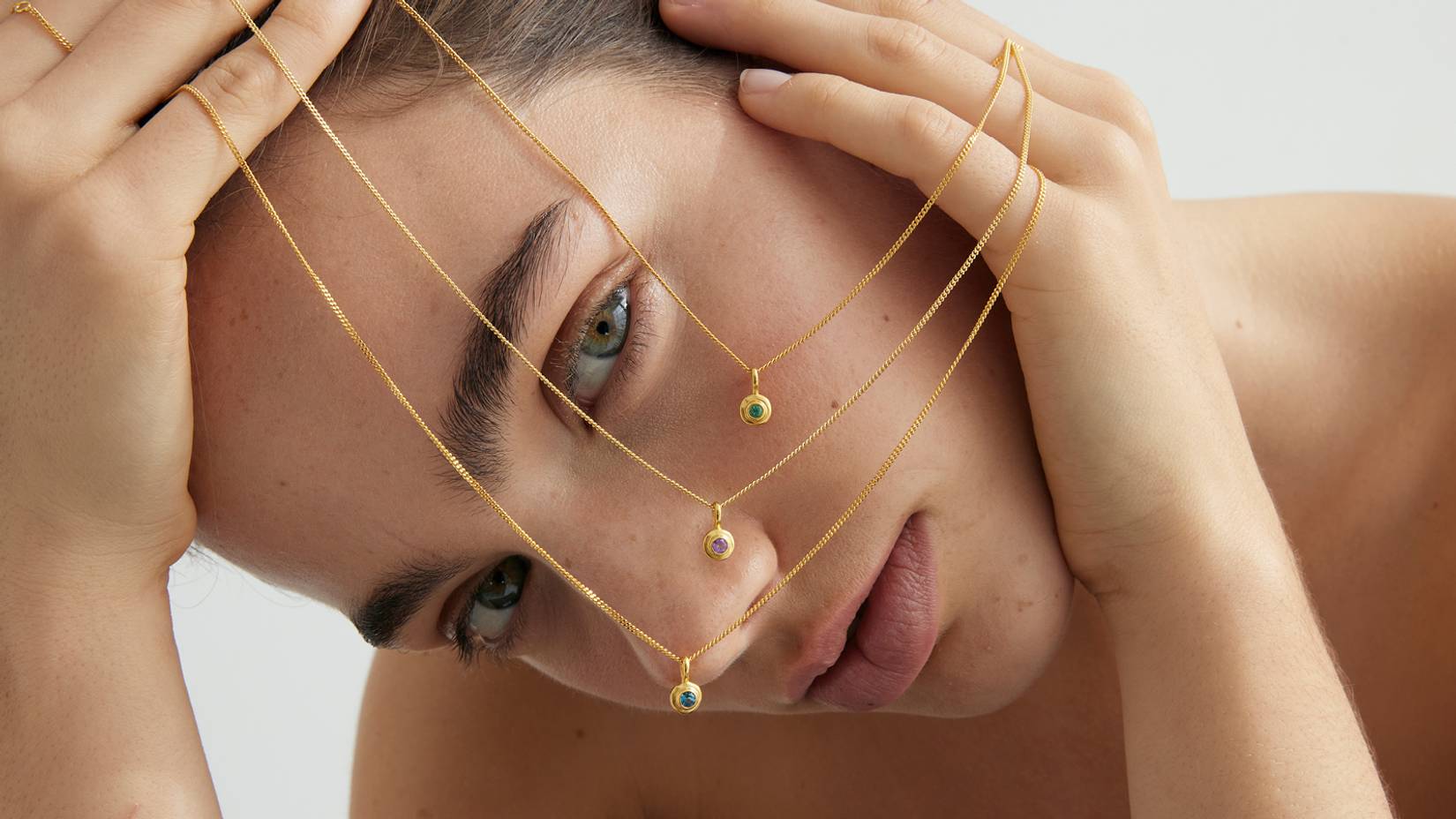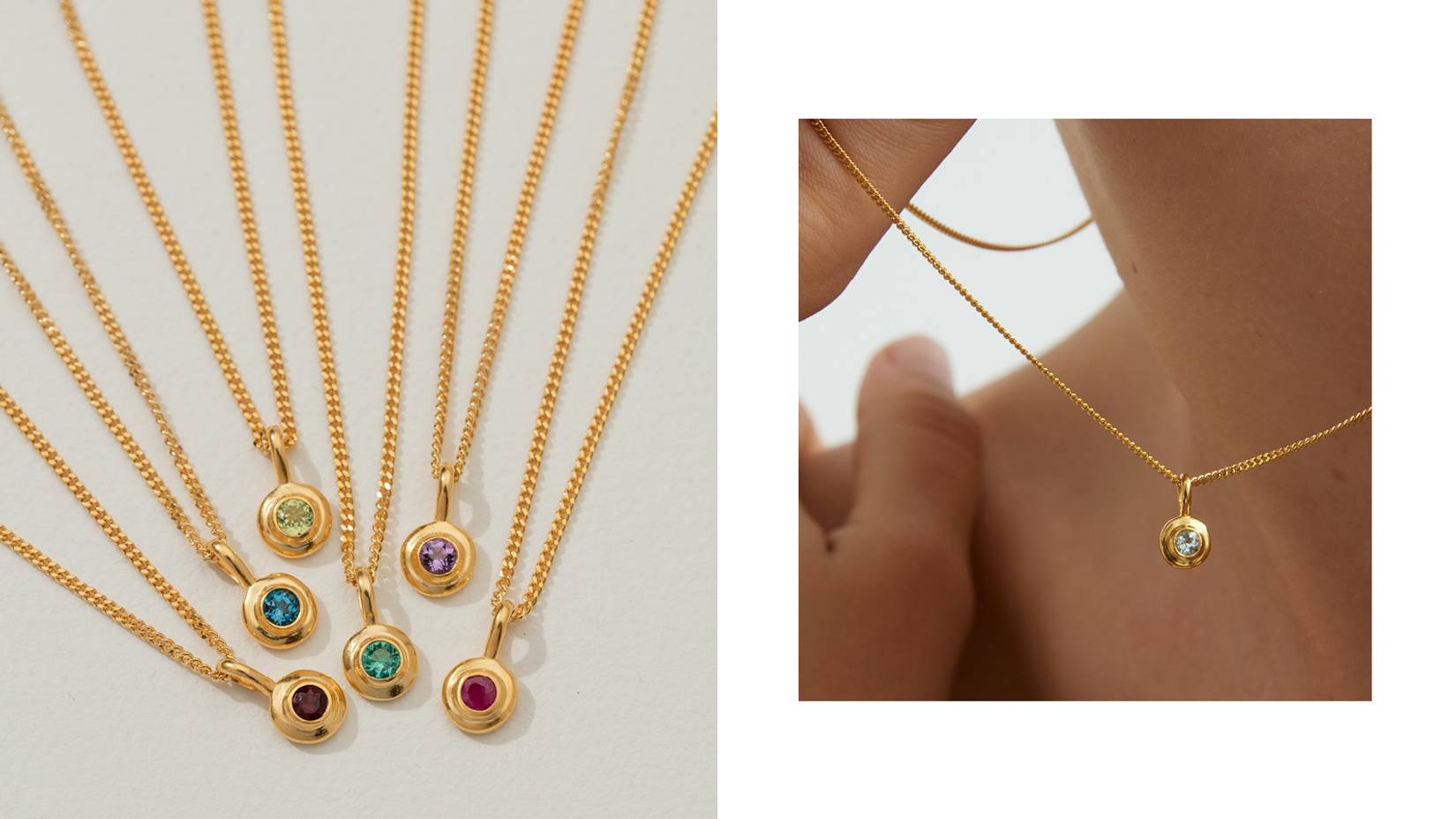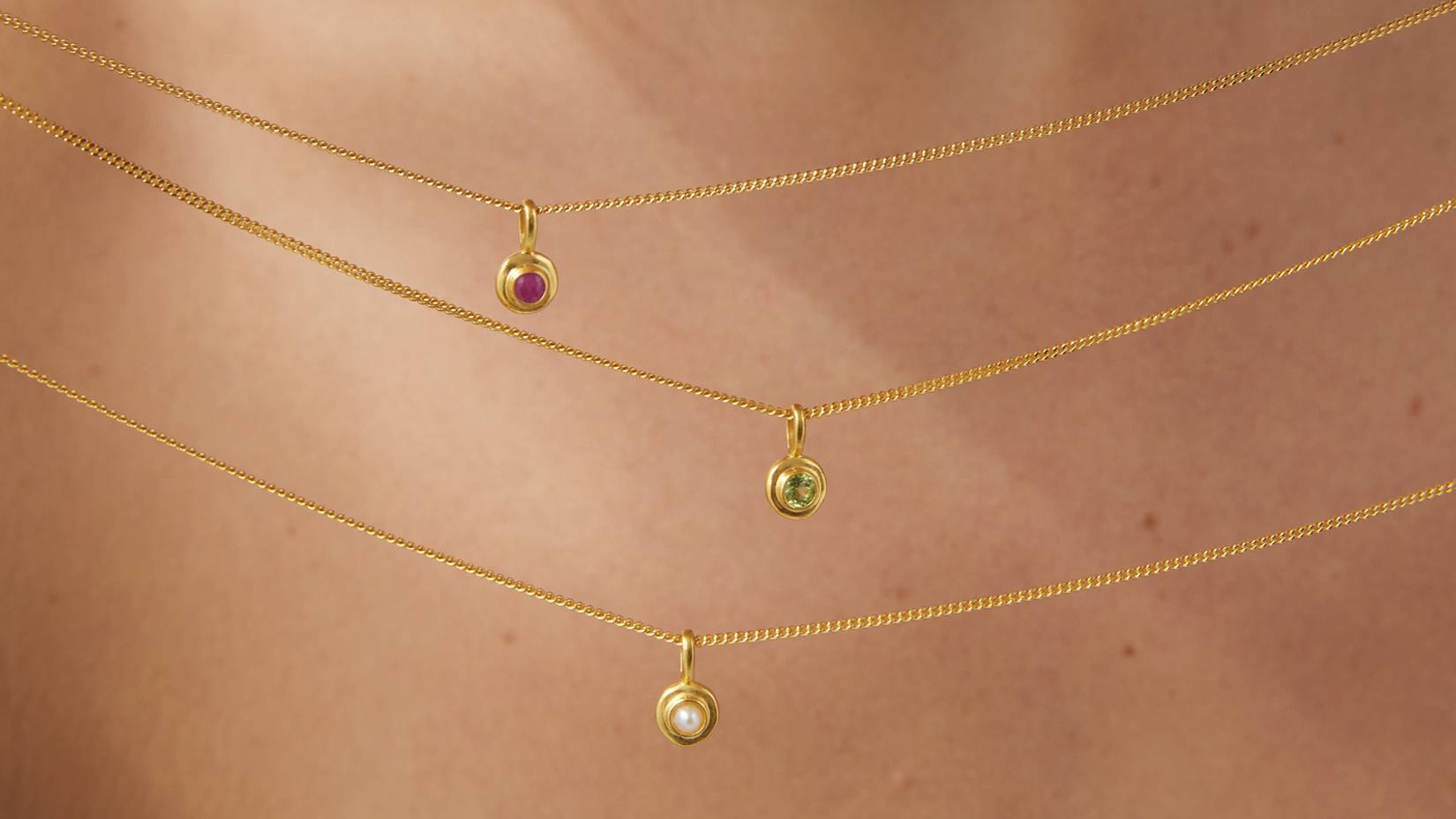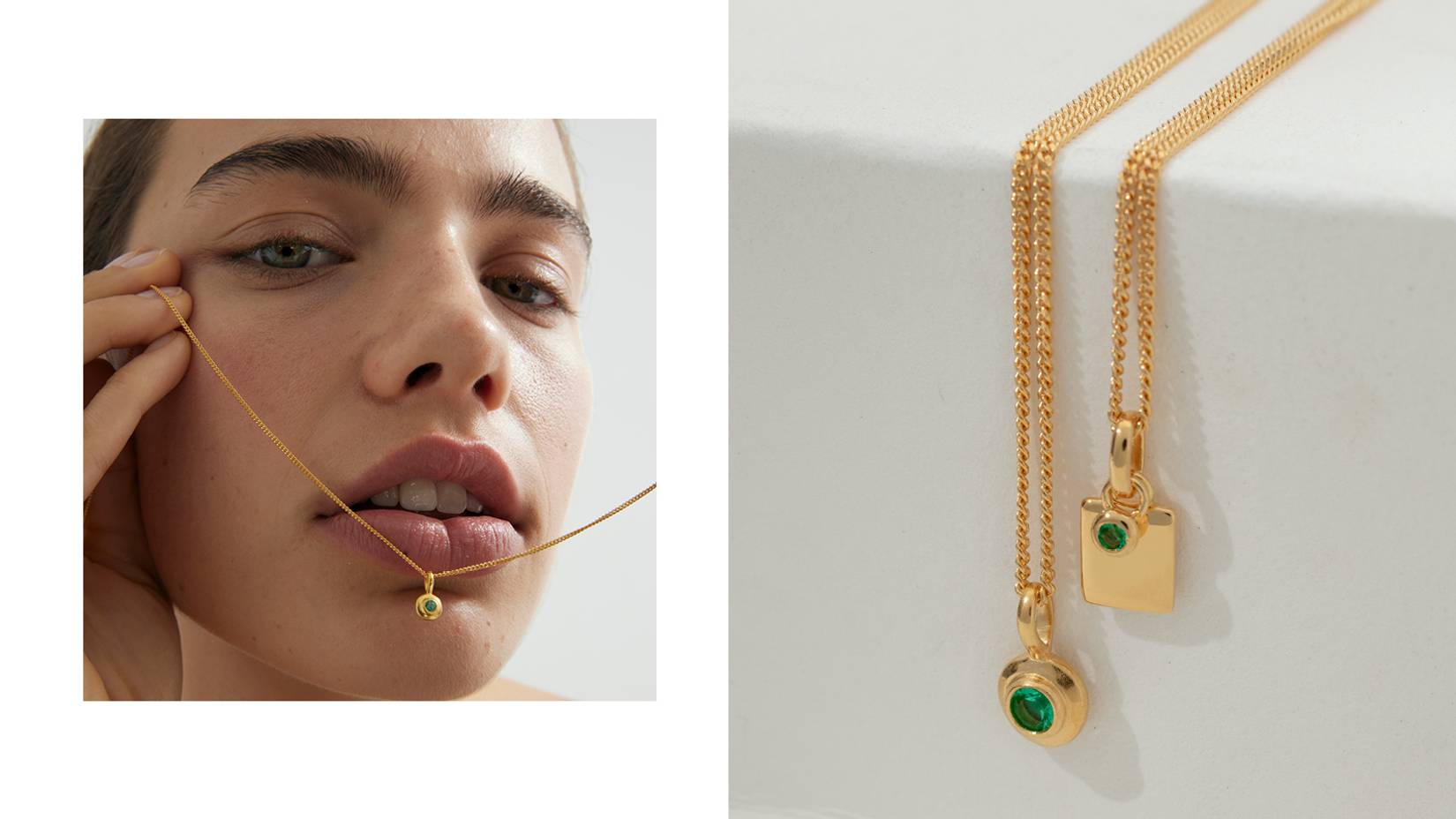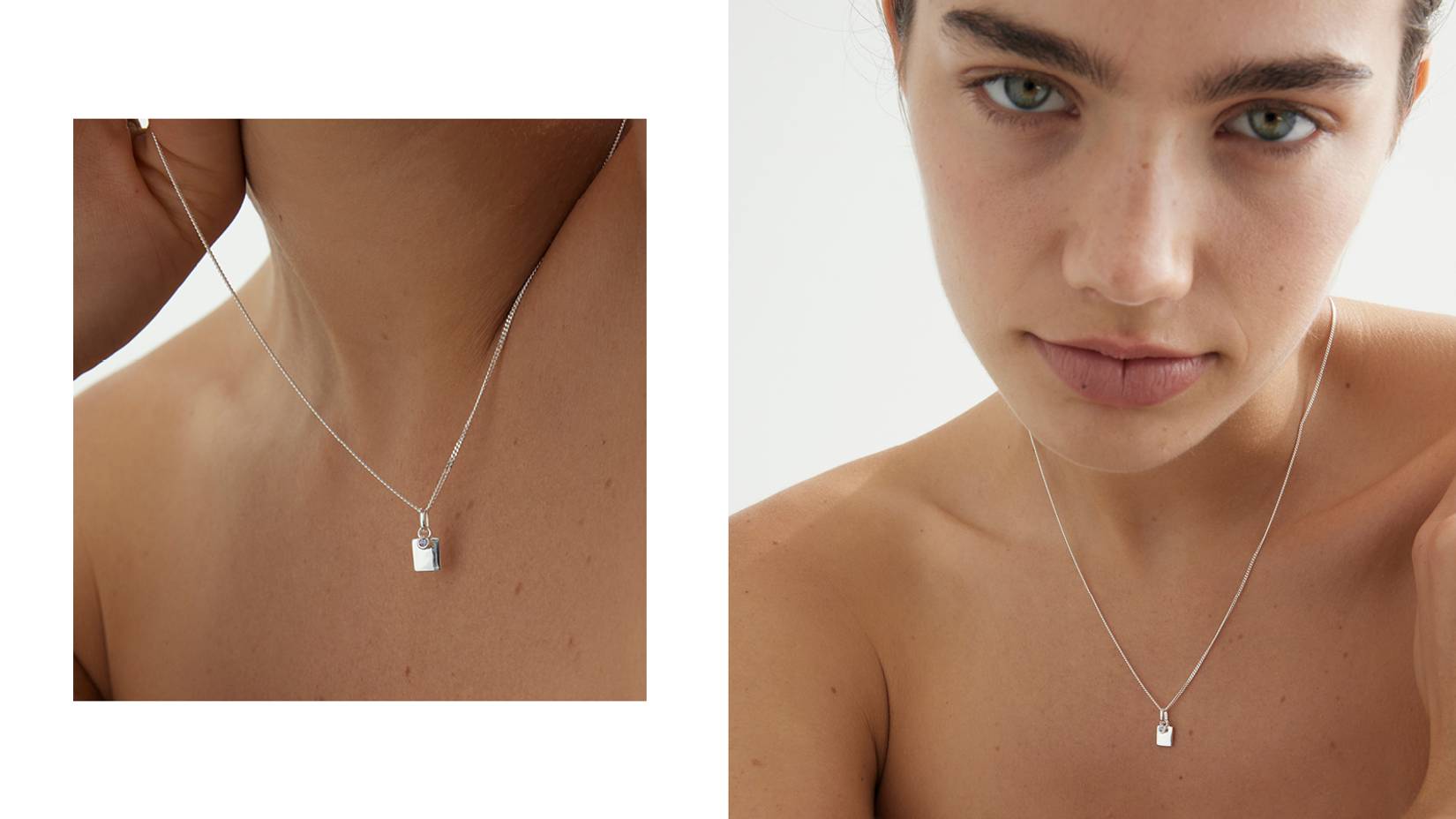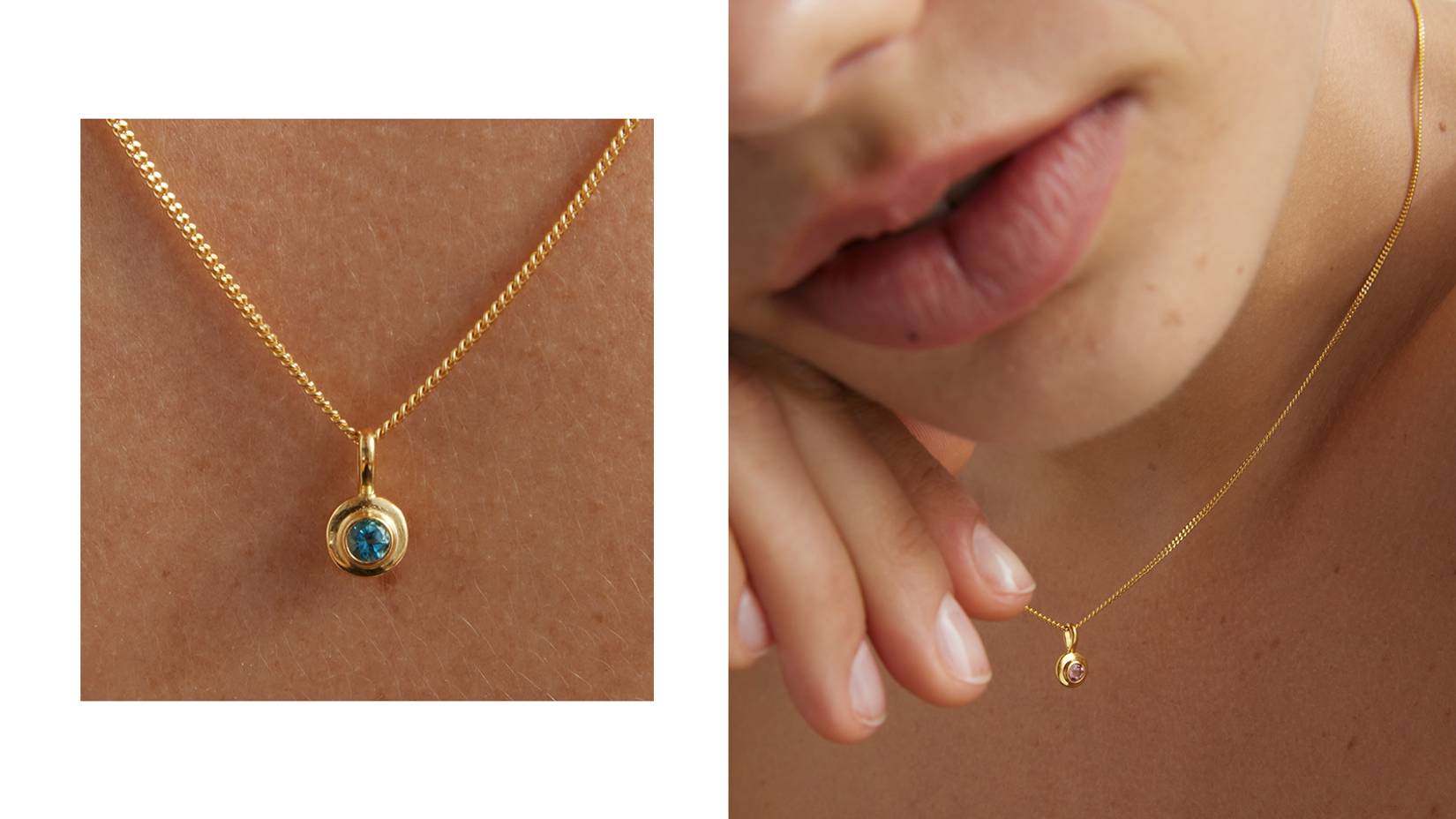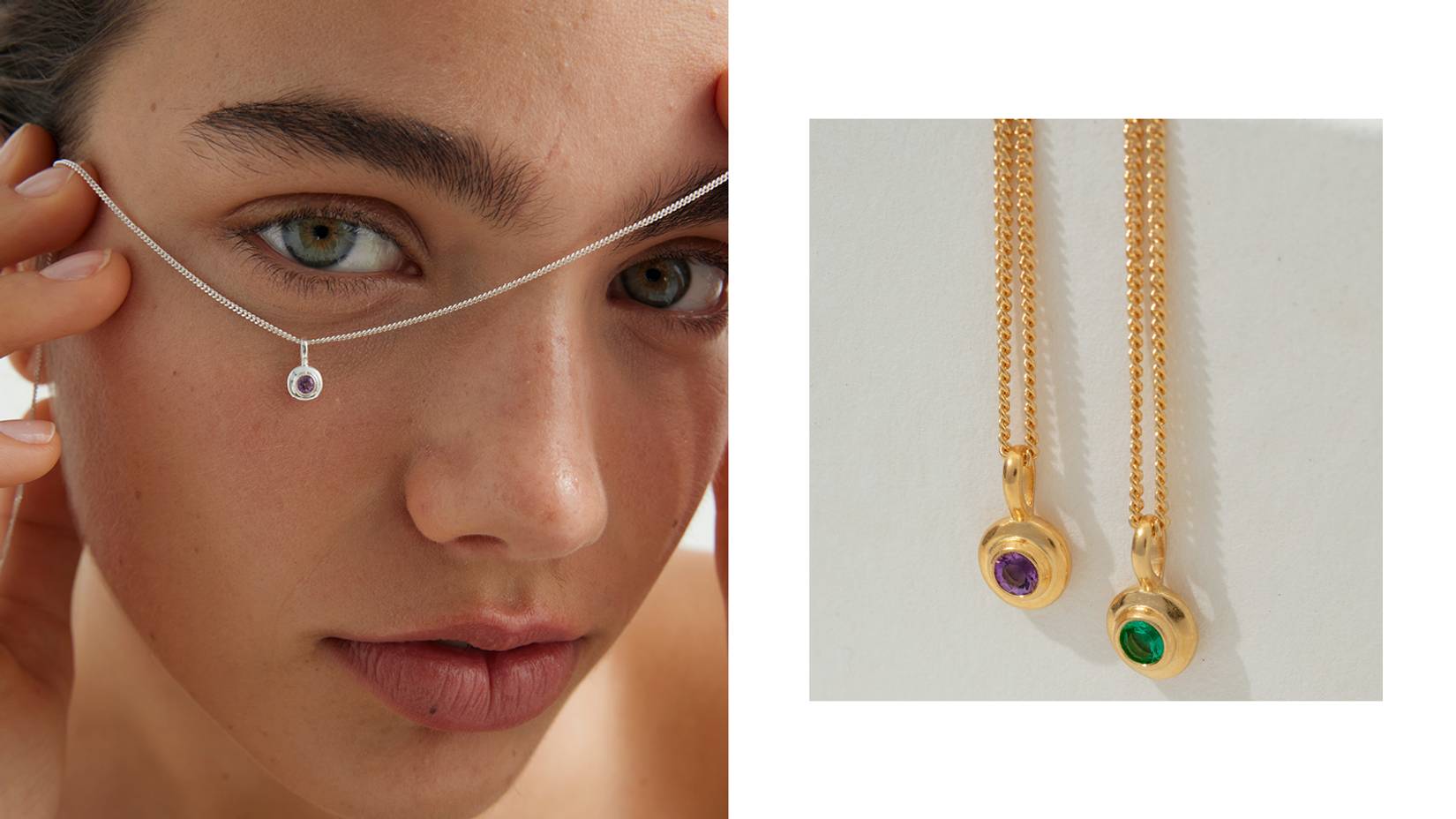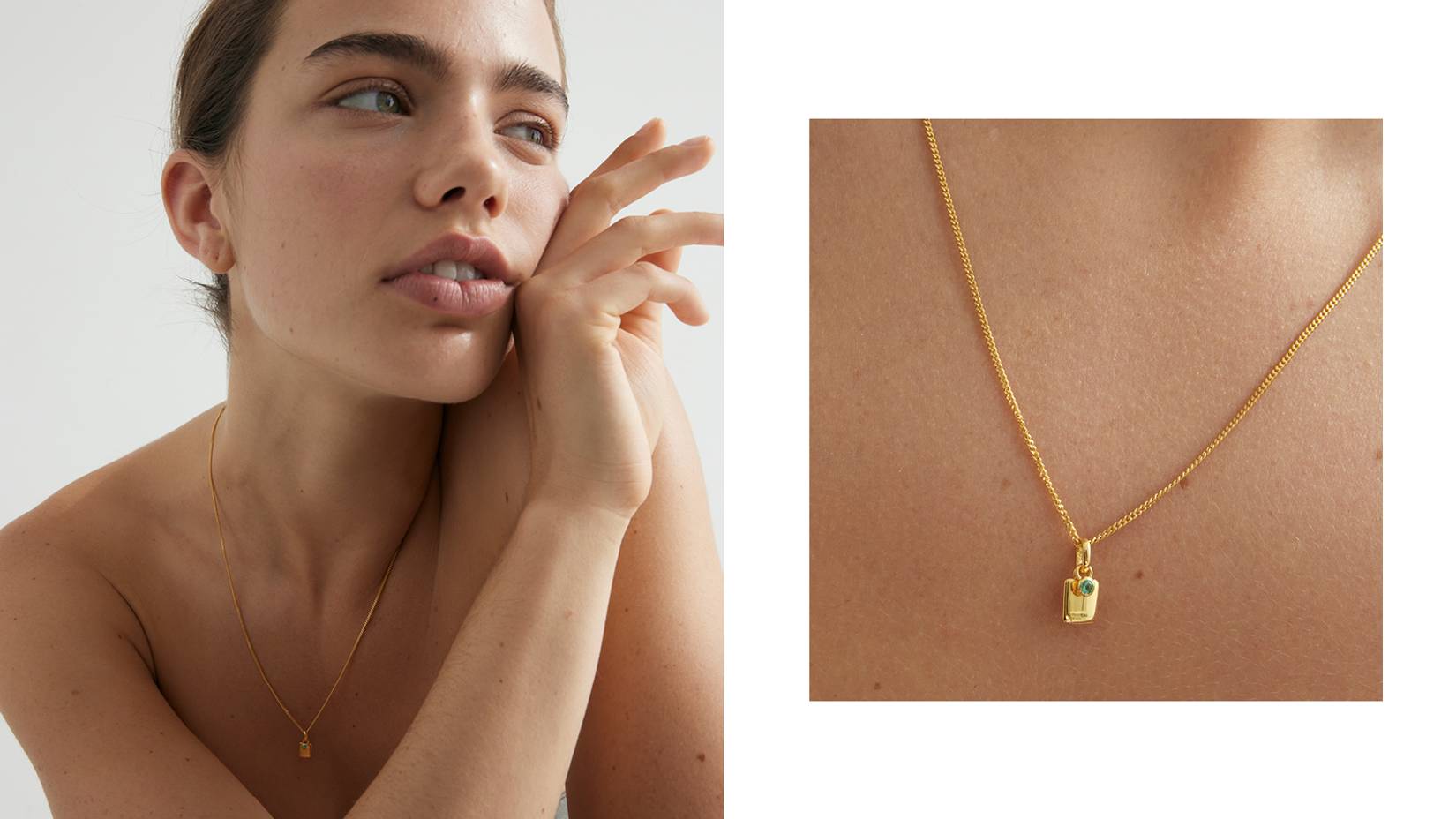 Find The Perfect Birthstone Necklace & Charm
At Kirstin Ash, our expertly crafted birthstone necklaces and birthstone charms offer a powerful way to celebrate your individuality. From blood red garnet to crystal blue aquamarine, each stone carries its own symbolism. Showcase your alignment with the properties of each semi-precious stone by adding a favourite piece of birthstone jewellery to your wardrobe. For instance, the amethyst (which represents February) is believed to promote peace, temperance, and courage. The white topaz (associated with April) symbolises awareness, protection, and luck. Meanwhile, the emerald (representing May) is believed to embody inspiration, balance, patience, and wisdom. 
Once you've selected the stone that speaks to your character, you can personalise your jewellery further with one of our engravable designs. Emboss your necklace with a meaningful symbol, letter/s, or number to create a bespoke piece that is a true reflection of your essence. And of course, giving the gift of engraved jewellery is the perfect way to share your appreciation.
Read more
Read less
At Kirstin Ash, our expertly crafted birthstone necklaces and birthstone charms offer a powerful way to celebrate your individuality. From blood red... At Kirstin Ash, our expertly crafted birthstone necklaces and birthstone charms offer a powerful way to celebrate your individuality. From blood red garnet to crystal blue aquamarine, each stone carries its own symbolism. Showcase your alignment with the properties of each semi-precious stone by adding a favourite piece of birthstone jewellery to your wardrobe. For instance, the amethyst (which represents February) is believed to promote peace, temperance, and... Read more Read less